Raspberry Blackberry Greek Yogurt Popsicles
Cool down with this healthy, protein rich snack, or serve for breakfast to start the day with plenty of fuel.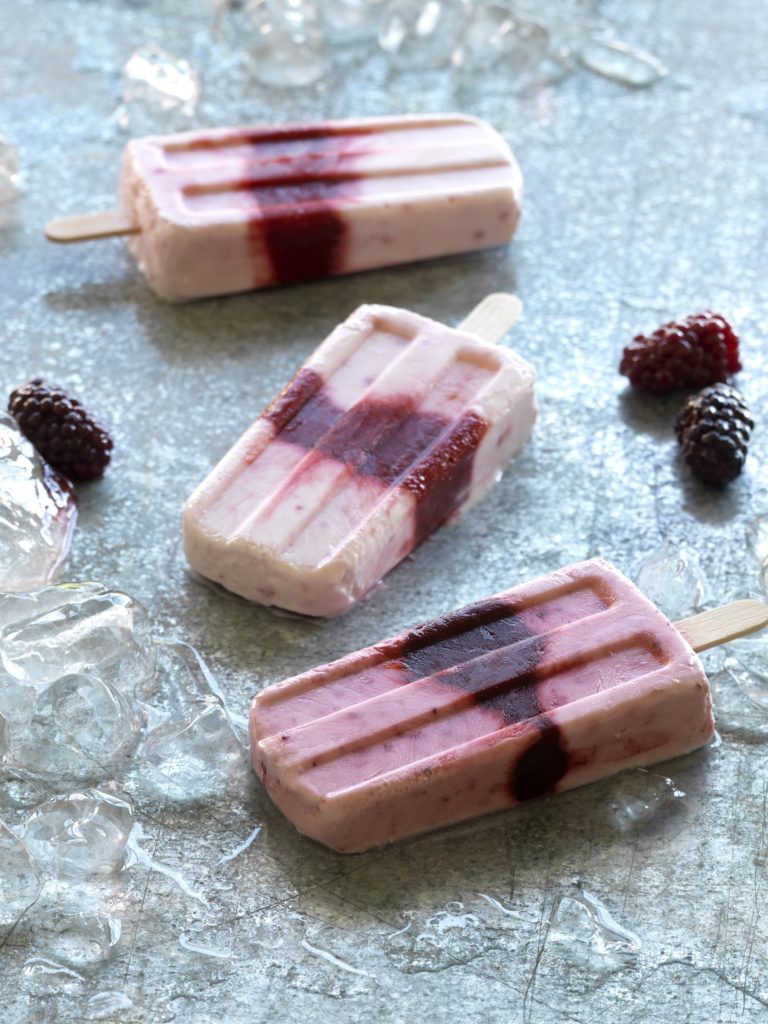 Ingredients
2 C frozen, thawed blackberries or raspberries
¼ C powdered sugar
16 oz honey-flavored Greek-style yogurt
Preparation
Step 1
Combine berries with powdered sugar in a blender or food processor, pulse until smooth to make purée.
Step 2
Spoon half the yogurt into a bowl and stir in 2 tbsp of purée so it is stained pink.
Step 3
Spoon into popsicle molds, add the rest of the purée, then the rest of the yogurt.
Step 4
Push in popsicle sticks and freeze until solid.